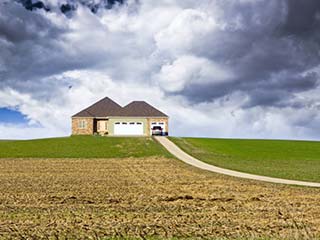 When your garage door is giving you trouble, give us at Garage Door Repair Highland a call and the problem will be fixed as soon as possible! Count on us to repair or replace panels, springs, tracks, rollers and any other part of your system causing it to malfunction. Our company is readily available to help you out in any kind of emergency. All you need is to give us a call and let us know how we can help!
Professional Repair Solutions
Our garage door service team can also lower the risk of problems to the possible minimum by offering overall maintenance services. We take perfect care of all components from the bottom seal to the motor unit and the controls. Thinking about replacing the entire door? Let us offer you the best deal around, help you choose the best door for your needs and install it for you on schedule. We work with the best brands in Utah, so when you hire us for any replacement or installation project you can be rest assured you will get nothing short of the highest possible quality.
Your Local Service Technicians
Any problem that prevents or hinders the movement of the garage door is urgent, especially if you need to head out and can't get the car outside. In these cases, you'd want someone who can be there as fast as possible and get the problem fixed. This is what we do. Count on us for fast response and an effective solution to any kind of problem from bent track to a broken spring. Our technicians at Garage Door Repair Highland are highly skilled and experienced in working with hardware and electronic parts of all designs and sizes. We use only advanced tools and the best replacement components in our work to give our customers excellent and long-lasting results. With us, you are always in good hands.
Garage Door Spring Services
The springs keep the door balanced, as well as holding it during opening and closing using their stored tension. They are incredibly important, yet it is highly risky to handle them on your own. If your door moves too fast or too slow, something is wrong with the tension in one of the garage door springs. We will adjust it for you in no time. In case of broken spring, we'll replace it with a strong and durable one safely and as soon as possible. Just remember not to touch anything before our technician arrives to stay safe. Our services cover absolutely all types of extension and torsion springs including oil tempered ones.
Garage Door Opener Services
If your electric opener doesn't work, you can rest assured we can fix it! Whether you have the latest LiftMaster opener or an aged device from Craftsman, you will get equally good results. We replace broken and damaged hardware parts like trolleys and moving gears. Count on us to fix a bowed rail and to lubricate the drive chain or rod. With us, you can expect perfect results from chain to motor repair. When you have lost your remote control or the safety sensors have failed, we'll replace them in the fastest possible way. With us, you will get a prompt solution for any kind of emergency. When it comes to garage door opener replacement, we'll give you advice on selecting the ideal new unit and install it for you with precision.
Contact Garage Door Repair Highland Today
With us by your side, you have nothing to worry about. There is no problem we can't solve, no garage door part we can't replace. Over time, things can start to break down due to wear and tear. That's annoying, we know, but don't despair. We've got your back when your automatic door is in need of repair. If you're looking for a garage door service company near Highland, UT, your search is over. Call our service hotline and get the same day service you need.
Professional Garage Door Technicians Near You!

High Quality Parts

Satisfaction Guaranteed

Same Day Garage Door Service
LiftMaster & Chamberlain Openers